Assalamualaikum...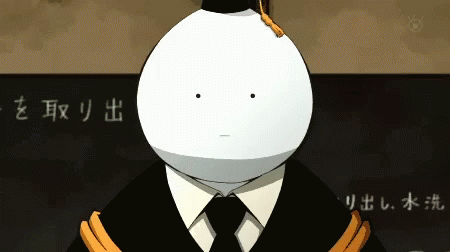 Hello, peeps! How are you today?
I am still doing fine it's just I don't feel quite okay today.
Maybe it's just simply another mood swing.
So you can say that's why I'm here.
Only to give myself a little good distraction.
Today post may not as complicated as my other posts. I just want to share with you guys about this one application that I have been using for almost two months. It's a mobile application uses as mood tracker named Moodpath.
Before this, I had tried to make a bullet journal. It was sort of fun having that fancy diary with other sort of things like mood tracker, habit tracker, to-do list, appointment and more. Unfortunately, I can't help to not being consistent to make it because I was too lazy and most of the time I just lost a purpose of it. However, I love tracking my mood. I enjoyed giving thoughts how I was feeling daily. But that wasn't the only reason I installed Moodpath on my phone. It was because I wanted to learn myself.
Moodpath is a mood tracker made specially for those who are having depression and anxiety. It supervises my mood thrice a day -- morning, afternoon, and evening. It also has a space where the user can expresses their thoughts, emotions, and experiences through writing. Daily series of question will be given three times to help its user identify any symptomps of depression and anxiety. There will be insights or sort of short articles shared to the user too to assist the user take control over their overwhelming emotions. I rarely pay attention on this part but I did a quick reading yesterday and it wasn't bad. Every two weeks, it will gives its user the result based on the tracked mood. I am now on my third two-weeks mood tracking.
Since I started using this mood tracker, I'm more aware and alert on my mood changes. Even though I am now in my sixth week using it, it's still unbelievable to me how I actually able have various moods in just a day. And even when I had been feeling okay for almost a week until yesterday, I can't help to not being cautious "is it okay to feel this okay?". Because I had been all over the places for weeks and had a constant pattern of feeling good was just kind of worry me.
For those who are looking for a mood tracker, you may give it a try. Even for you who just love tracking mood for fun. Even though it is made specially for depression and anxiety purpose, i think if someone healthy make use of it won't be hurt too. Who knows maybe it can boost your positive vibe too, looking on how good you were doing daily.
Until here, I put an end of this post.
Enjoy your day and all the best!
See you =)
Emotions are like waves. Sail on it as best as you could and keep the boat safe.
READ MORE>>