Assalamualikum...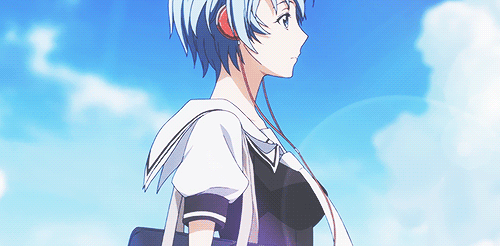 Hello, readers! It's a night post, again. Haha
How was your day? Here, it was raining since afternoon until evening.
So now it is quite cold and chill. I like it tho.
Remember? I love gloomy and rainy days.
Today, I went out with my aunt. Used to call her Mak We. She always asking me out every time I was at home. And I could not find any good reason to reject. Techincally, I don't know how even though at times I don't feel to go anywhere even a step out from my room, huu.
Okay. That is for the intro. That is not what I want to write about tonight. What I want to write about is already stated in the title. Yes, recently I kinda have new taste. I mean, tastes.
Obviously, you all know and can see that I am a kpoper. I enjoy groupy singers who are dancing and being ecstatic on the stage. Kpop itself make me interested more with Korea including its language, traditions, lifestyle, people, fashion, thoughts, and etc. Not to get myself randomly exposed and influenced by its negativity but to understand or at least to get me familiar with one of this world diversities.
Besides that, Kpop also make me open my ears to listen more to songs and music. Not just for its entertainment purpose but also for its hidden messages from those lyrics and melody. I am absolutely not a musician. But I am a good listener. My ears always ready to hear, especially for things that some common people don't have will to hear.
As whole, Kpop make me want to explore more and more. Hear more and more. Until at one time, I stopped at this one youtube channel named WLK. During that time, to me WLK was kind of a strange channel. It was a channel that uploaded hundreds of video songs. But the songs were not songs that I used to listen to. Yet, I got hooked by it. And I am still.
Since then, I finally knew, "ah...so this is it." This is it. Songs that used to give me that 'morning dew' or 'midnight chill' vibe whenever I listen to it. Those echos, beats, studio sounds, husky but still soft, calm like a small lake but still deep, soft and strong. Ahh, so this is what Korea R&B sounds like. Like I said, I'm not a musician. I just listen, to anything that make me feel good. But because of this one youtube channel, I finally get familiar to it.
This genre is so much different than my Kpop thing. Kpop, it is like action movies that make you sweating and crying at times. Yet this Korea R&B, it is like silent movies that cause you to have cold feet for its unscripted stories but still get you to follow it until the end. Mysterious and beautiful at the same time.



That's why, I feel glad knowing WLK. Plus, this channel actually trying to pave way for those underrated artists. To me that is so genuine. Plus plus, most songs that I have listened from this channel are very good and artistic. Don't mind the language. I can feel the artists' efforts, emotions, and all they had put into the song. Today, a few names already stacked in my head such as Kream, JayMin, Clad, June, Villain, and G.Nine. I enjoy their voices and songs very very much.
To me, this is still miraculous. I don't expect to groove at this genre other than Kpop. Not to compare. Practically, there is nothing to compare. Both genres are actually good and strong. Unique and independent. Artistic in its own way. Maybe I have mentioned this before or maybe not, other than my talent in drawing I actually pretty attach to art including music, specifically the sound of music.
Till here, that is all about my new taste.
To make it longer, my new music taste.
No no no I'm not throwing Kpop away haha.
Anyway, thank you for coming and reading this.
So what is your preferred music? Anything that you attach to?
Do comment okay. Good night.
xoxo =)
"If I had a pair of wings, I would have left here with you,
place where have no pain and wounds" - Kream