Assalamualaikum...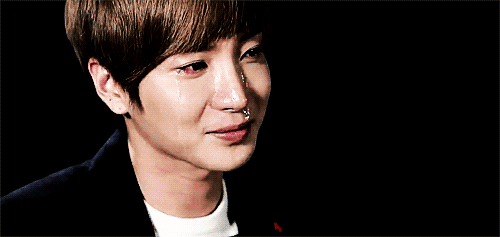 Happy saturday y'all! Alhamdulillah training sispa hari ni habis awal.
Sempatlah nak sembang2 dekat Super Junior.ᴱᴺᵀ. Hehe
Jadi petang ni nak story apa yang jadi masa training hari ni. Macam biasa semua anggota berkumpul jam 8.30 pagi dan melapor diri. Lepas tu ada 'bbq' sikit dekat atas tar sebelum diteruskan dengan latihan kawad kaki. Lepas latihan kawad kaki, tengah hari tu masa untuk kuliah pula. Tapi hari ni tak ada kuliah tapi sesi pembentangan berkaitan program komuniti dekat rumah anak yatim yang Farahin join sabtu lepas. It was informal. Sembang2 je tapi berisi.
Tiba turn Farahin mewakili unit multimedia, Farahin mulakan dengan perkenalkan diri dan partner Farahin. Masa program komuniti di rumah anak yatim minggu lepas tu, tugas kitowg terbahagi kepada dua jenis. Farahin akan ambil gambar untuk sesi mengajar while my partner untuk sesi gotong-royong. Sambil2 tu Farahin ada juga join mengajar sekali satu dua orang budak yang mana konfius sangat tak faham dengan apa yang diajar.
Ada beberapa moments yang sangat memberi kesan kepada Farahin masa program komuniti tu. Masa awal2 sampai dekat rumah anak yatim tu memang awkward sangat. Budak2 tu asyik pandang je apa anggota2 lain buat. Farahin pula memang jenis tak ramah dengan budak2. Huhu. Tapi makin lama Farahin perhati diowg ni, Farahin rasa kagum dan tersentuh hati sangat.
First, memang dah maklum diowg anak-anak yatim tak ada pertalian darah sesama mereka. Tapi bila Farahin tengok macam mana diowg layan dan jaga sesama diowg, Farahin tak tahu nak letak genre apa untuk diowg. Family? Siblings? Friends? Those genre don't match them. Apa yang Farahin tahu dan rasa, diowg sangat amazing.
Secondly, time Farahin dah fed up ke hulur hilir adjusted kamera Farahin ada juga lepak sekali dengan group yang mengajar teknik ikatan dan simpulan. Ada sorang adik ni umur macam 4-5 tahun macam tu. Farahin tengok memang konfius sangat masa tu. Tapi tangan dia still sibuk cuba jadikan ikatan dan simpulan yang anggota lain ajar. Farahin approached dia. Held his hands and slowly taught his the knots. Sekali Farahin ajar, lepas tu terus dia boleh buat. Kali kedua dia buat lagi ikatan yang sama pun menjadi. I just smiled.
Thirdly, I found another boy umur mungkin 10-12 tahun tak sudah2 dengan "alaaaa" dia sebab ikatan yang dia buat tak jadi. Maklum, anggota yang bertugas mengajar masa tu ada offered hadiah bagi sesiapa yang berjaya buat ikatan yang diajar dengan cepat dan kemas. Jadi I bet mesti dia rasa macam tertinggal. Farahin tanya dia, "jadi tak?". Dia still dengan "alaaaa" dia. Haha. Farahin cakap,"tak apa. tak dapt hadiah tak apa. yang penting awak tahu. nanti apa-apa bila perlu, awak boleh guna ikatan ni." Farahin ajar dia slowly and finally he got it. Bila dia dengan badan dan suaranya yang bersemangat tu ucap, "terima kasih, kak!" I felt blessed. There was a quick thought like, "At least, I did something."
Farahin cuba untuk share those moment dekat anggota2 lain tadi but I ended up sobbing. Hahahaha. Bila Farahin mentioned je pasal adik yang asyik mengeluh "alaaaa" tu and they started ajuk "tersentuh." terus mata Farahin ni berair. Berair sebab rasa tersentuh tu masih terasa sampai hari ni. Farahin nak share juga my position as anak tunggal yang tak pernah rasa ada adik, abang or kakak ni bila first time jumpa budak2 yang ohsem tu but makin laju pula air mata tu mengalir. Hahahaha.
Inilah first time, Farahin menangis depan kawan2 sispa ni. Maklum, Farahin kan ada bitch face syndrome. Ada tu kalau bumped dengan Farahin, mesti minta Farahin senyum. Haha. What encouraged me more to be that bold ialah bila Korporal Jak kata, "tak apa. awak luahkan je apa yang awak rasa. nak nangis, nangis." Also I had this thought that moment, "be bold Farahin. Ni pun boleh train kau untuk lebih berterus-terang." So yeah, it happened. Budak2 sispa ni pula tepuk tangan untuk cheered Farahin. Aduhaiii hahahahaha
Well, semua orang ada persepsi masing2. Macam Farahin, I work more on my heart. In other words, empathy. Muka Farahin memang nampak keras. Garang. Sombong. Muram. Tu lah yang biasa orang kata. But actually, my heart have a lot of colors. Sometimes it is dark. Sometimes it is too colorful that even I cannot have it in control. huhu
Till then, thank you for reading this until the end!
Harap menghiburkan even panjanggg. Hahahaha
Have a nice day. Bubye =)
Heart speaks louder than action.
READ MORE>>