Assalamualaikum...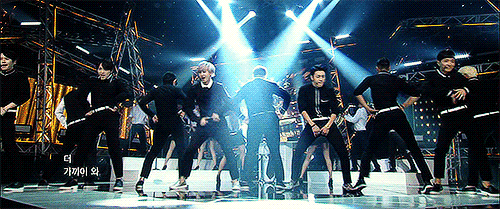 p/s: so minnie chose to keep wiggling his hips HAHAHAHA
Morning, pals! Baru bangun tidur ke tu?
I have no class for this morning.
And supposed to do my assignment.
Yet here I am. Hehe
So pepagi ni nak story sikit
pasal apa yang jadi last July.
Yeah. Cerita lama. Hahahaha
Tak apa. Teruskan baca.
Last July ayah Farahin patah tiga jari kaki.
Seminggu duduk wad. Seminggu tak merokok.
Bosan sungguh lah gayanya. Hahaha
Anyway, sekarang dah hampir sembuh sepenuhnya.
One lazy morning, ayah tetiba call Farahin which Farahin rasa pelik.
Rasanya ayah tak kerja pagi tu? Bila Farahin angkat call
ayah cakap "beritahu mak elok2 taw."
Aik! Lain macam je ayat tu?
Masa tu ayah dah dekat hospital pun
tunggu turn treatment.
Setengah jam lepas tu, ayah call lagi.
Ayah minta Farahin datang hospital.
Katanya kalau doktor bagi lepas balik,
nanti Farahin bonceng ayah. Masa tu dah cuak.
Sebab Farahin tak berani nak press skuter
redah jalan besar. Huhu
Honestly, Farahin felt dissapointed dengan diri sendiri masa tu.
Ayah sakit, masuk hospital, takkan Farahin tak mampu nak buat apa?
Farahin ni anak sorang. Siapa lagi mak ayah boleh harapkan?
Sampai bila nak takut2 ni? Tolonglah jangan perempuan sangat!
Ten minutes later, I got the courage.
Cucuk kunci. Press handle. Farahin nekad redah jalan besar pergi hospital.
Tangan tu memang genggam kuat sungguh lah handle tu. Haha
Sampai hospital, tengok ayah tengah duduk dekat kerusi roda
dengan kaki berdarah tapi ditutup dengan tuala Good Morning yang dah buruk.
Maklum, hospital kerajaan. For sure slow kan. Huhu
Since that, I learned that COURAGE ni memang tak pernah ada.
Courage ada bila kita ENCOURAGE diri kita.
Takut tu. Takut ni. Tak nak tu. Tak nak ni.
Bukan sebab kita tak ada courage.
Kita yang tak nak encourage diri kita untuk bina courage tu.
Well, since then Farahin dah berani press skuter sampai ke bandar. Hahahaha
Selalunya parking setempat je sebab tak berani pusing2 jalan besar dekat bandar.
Tapi sekarang dah berani hadap traffic light pun. Kahkahkah
Bawa mak pergi bank. Pergi pejabat pos sendiri.
Ambil KS1M Bank Rakyat sendiri.
Dengar cerita dah nak tukar balik ke baucar? Hawau lah.
Gigih orang panaskan buntut tunggu giliran dekat bank tu
demi sekeping kad. Hahahahaha
Biasanya kalau apa2 mesti minta member teman.
Farahin sponsor skuter. Dia press je. Hehehehe
Tapi sebelum naik new semester, sempat member tu bonceng dengan Farahin.
Senyap je dia dekat belakag tu. Seronok duduk belakang. Hahahaha
Till then, tu lah story yang Farahin nak share.
Kita masing2 ada anxiety masing2.
Tapi nak atau tak, one day kita kena hadap anxiety tu.
We called it DESPERATION.
Sebab desperate, Farahin finally built the courage.
Hope you guys pun dapat build that courage one day.
So here I wish you Good Morning!
And Good Luck! =)
What you have may not what you build.
But what you build is absolutely yours.