Assalamualaikum...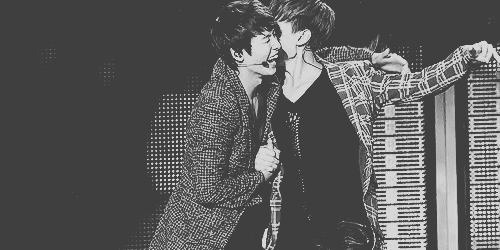 Hi, pals! How're you doing? Semua dah tidur ke tu?
Well, sokay. Tidur tidur. Pagi nanti pun boleh ushar post ni. Haha
So, yeah. This late night nak sembang pasal partner.
Partner? Soulmate? Sama ke? Hmm.
Tapi bukan tu yang Farahin maksudkan.
Partner di sini referred to someone yang work in a team with us.
Biasalah. Dah nak2 habis sem ni, kita bagi muhasabah diri sikit ya.
Padahal, ada tiga lagi esaimen menganjing mohon barai. Hahahaha
Siang tadi Farahin ada presentation mini project.
Pulun dari hari selasa sampai khamis jam 2.30 petang,
tahu2 jadi team first sekali present and the most fascinating word
yang keluar dari mulut lecturer was "good".
Harapnya sungguhlah good. Pass lulus pun syukur.
Sebab rasanya barai je mini project tu. Kahkahkah
For this mini project, Farahin partner dengan seorang coursemate.
Tak ada la kenal sangat. Tak ada la rapat sanagat.
Tapi boleh tahan on-going jugalah kitowg ni.
Masa awal2 partner tu Farahin ada suggest kot2
nak tambah seorang lagi member, she said tak payahlah.
Also ada seorang coursemate juga, male roger dia
kot boleh masuk dalam team kitowg tapi dia reject mentah2.
Alasan sebab tak kenal. Haha
Okey. Farahin ikutkan je lah.
Until kelmarin, selasa tu dia ngadu demam.
Haa masa tu baru Farahin terasa kind of disadvantage.
Look. Kitowg berdua. Kalau salah seorang kecundang,
seorang lagi terpaksa tekan minyak lebih2.
Barai mata Farahin cuba siapkan mini project kitowg ni.
Baru je qada tidur lepas maghrib tadi.
Haa lah orang skip terawih. Hehehehe
Well, somehow I was experiencing ustress. Hahahaha
So, moral of the story is kalau boleh elakkan work in partner.
Memanglah macam sedap. Tak ramai orang.
Senang nak handle and communicate.
But to me it's actually lebih kepada cons.
Kalau boleh paling minimum members biarlah bertiga.
Kalau seorang kecundang, at least ada seorang backup each other.
Tak ada lah barai sangat.
Also, jangan sebab tak kenal, or opposite sex
kita tak nak tambah members.
Actually, I'm not quite really agreed
with her opinion about "tak kenal" and "sebab dia lelaki".
Tapi Farahin ikutkan sebab respect pendapat masing2.
To me, I am excited to have new persons, new members to get to know.
Opposite sex is much better to me. Sebab balance.
Maklum, laki perempuan mind twist lain2 kan.
Macam sem lepas Farahin satu team dengan all boys.
Boys otak simple. Janji benda siap and info padat. Tak payah grand2.
I was glad diowg pun tak pandang rendah sebab Farahin perempuan.
Diowg tak sisihkan Farahin. Tak kisah duduk sebaris sama2 even Farahin ganjil. Haha
Sempatlah juga jual pikap line dengan diowg. Hahahahaha gurau2
Apapun, Farahin harap dapat kenal new people next sem.
Bosanlah asyik satu group dengan orang yang sama.
Muka sama, perangai sama. Haa faham kan hahahaha
Sebab ada certain orang dia sedap buat kawan
tapi bila form in group for study chmistry tu macam kurenggg huhu.
Also, hope mental Farahin will back to its fine state.
It's worrisome tho. Semester ni Farahin memang break sangat. Entahlah.
Almost whole semester macam ni. Obviously, not good.
Till then, thank you for your time spent to read this all.
Godod night. Selamat berpuasa.
Sahurrr sahurrrr
Bubye =)
"I am not who you think I am; I am not who I think I am;
I am who I think you think I am." - Thomas Cooley