Assalamualaikum...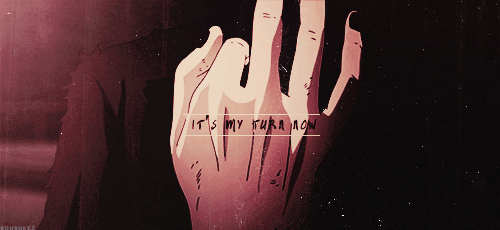 Greeting y'all! How're you today?
Dah dinner? Ke dah nak masuk tidur?
Or maybe still working?
Apapun, have a good rest!
Haa suspen tak tajuk tu? hehe. Ya. Farahin terluka. Luka sikit je. Dalam bulan ni je dah tiga kali Farahin terluka. Semua luka jadi dekat tangan kanan haha. Satu dekat ibu jari. Lepas tu jari hantu. Hari ni dekat tapak tangan pula. Yang ibu jari sebab tersepit dengan pemegang baldi. Maklum ibu jari gemuk. Jari hantu tu terkena pisau masa tengah belah ubat. Farahin kena makan sebiji setengah jadi hampir setiap malam kena main belah-membelah. Memang tak boleh blah hahahaha. Yang hari ni pula sebab tolong housemate pecah pintu bilik dia yang termangga dari luar. Beriya mengetuk sampai tak terasa tapak tangan terhiris. Tahu-tahu je pedih huhu.
Tiga kali luka, tiga kali juga Farahin menangis dalam bulan ni. Farahin tak rasa ianya perkara buruk. Even Farahin bukan jenis cengeng and orang memang biasa nampak Farahin cool and cold, I've learned that crying is one of the best way for me to express myself. Farahin susah nak open dengan orang. Susah nak meluah perasaan. Selagi boleh simpan Farahin simpan. So crying is quite helpful. Panik juga roommate masa dengar Farahin menangis beriya dua malam lepas haha. Sejam jugalah Farahin menangis. Bangun pagi, mata bengkak hahahahaha.
Bila nampak tangan luka pagi ni. Farahin terfikir, mungkin ini juga cara Allah beritahu yang dia sayangkan Farahin. Allah Maha Tahu betapa Farahin nak cederakan diri. Dan Allah Maha Tahu betapa peritnya Farahin cuba pertahankan logik dan hukum agama yang cederakan diri itu haram dan besar dosanya. Allah Maha Tahu betapa hina dan kejinya diri ni rasa setiap kali perasaan tu datang. Jadi mungkin Allah datangkan luka-luka kecil ini ibarat menyatakan, "Kalau rasa sakit yang engkau mahukan, aku berikan. Tapi tetapkan terus hidup."
Luka sikit je. Tapi efek dia agak menyusahkan. Nak pegang gayung susah. Nak pulas tombol pintu susah. Nak ambil wuduk kasi gosok-gosok sikit anggota tu pun susah. Luka sikit je tapi banyak perkara yang jadi terganggu atau kurang selesa untuk dikerjakan. Ini luka fizikal. Sikit je dah ada dugaannya. Apatah lagi luka emosi dan mental? Luka fizikal kita nampak. Mudah nak rawat macam mana sebab kita boleh agak sedalam dan sebesar mana. Walaupun sikit je, tetap kita rawat dan kawal pergerakan. Paling comel kita bagi tiup-tiup gitu. Memang itu refleks kita sebagai manusia kepada luka dan rasa sakit.
Tapi kenapa luka mental kita endahkan? Adakah cuma sebab ianya tak terlihat? Tapi bukankah sakitnya kita rasa? Kenapa kita buat-buat tak ada apa-apa dan biarkan hanya dengan alasan "tak apa. aku okey." lepas tu terus tutup buku. Kita tak tengok pun. Tak kasi tiup-tiup manja pun. Kata fikir selagi boleh tahan, kita tahan. Ibarat kaki tu kalau tercucuk duri kecil, selagi boleh jalan kita bawa berjalan. Rasanya apa jadi dekat kaki tu nanti? Sakit tetap sakit. Boleh jadi jangkitan kuman. Boleh jadi duri tu lama-lama merayap dalam salur darah dan terus je jantung. Kalau dah sampai jantung, cerita dia bukan luka dah. Maut.
Farahin tak kata kita perlu terlalu emosi. Hakikatnya, tiada istilah ini dalam kamus individu. Setiap orang ada tahap ketahanan masing-masing. Yang kecil bagi kita mungkin besar bagi orang lain. Yang seronok bagi kita mungkin tidak bagi mereka. Memang susah nak jadi seorang yang memahami. Hakikatnya juga kita cuma manusia yang terbatas pengetahuannya. Tapi kita boleh tunjukkan hormat. Hormat dengan pilihan seseorang. Hormat dengan keputusan seseorang. Hormat dengan perasaan seseorang. Hormat tak bermakna kita menerima atau setuju bulat-bulat dengan seseorang itu. Tapi kita hormat lumrah dunia yang setiap dari kita ada perbezaan dan keunikkannya. Serupa macam DNA. Malah peratus paling tinggi DNA yang ada keserasian adalah 99.99%. Tiada yang 100%. Tiada yang sempurna di dunia ini.
Okeylah. Dah nak 8.30 malam. Farahin kena dinner lepas tu makan ubat. Ishak pula. Kalau rajin, mungkin Farahin akan sambung certain tasks from university. Kalau tak, Farahin terus je landing atas katil hahahaha. Until here, I put the end of this post. Take care and goodnight! See you later. Bubye =)
Take care of your mental health just like you take care of your physical health
READ MORE>>